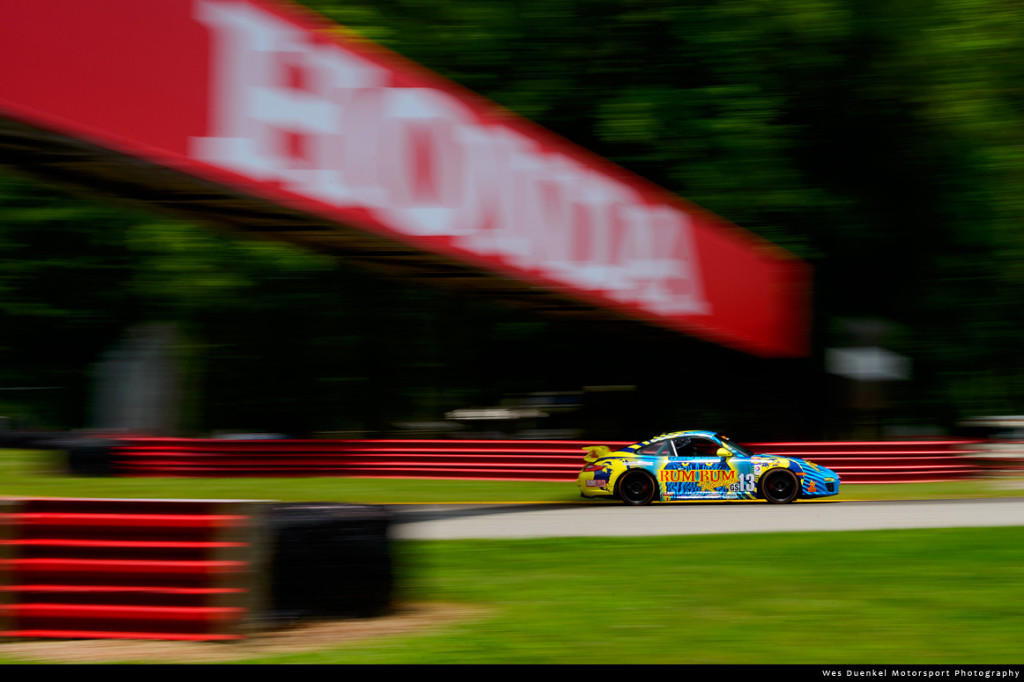 Lexington, Ohio (14 June 2013) — Luis Bacardi's Rum Bum Racing will start the Diamond Cellar Classic from ninth on the grid at Mid-Ohio Sports Car Course on Saturday after Nick Longhi posted a fast lap time of 1:31.297-seconds in qualifying on Friday in the No. 13 Rum Bum Racing Porsche..
The result is the fifth top-10 start of the season for Rum Bum Racing, which leads the championship points standings in pursuit of a successful defense of its 2012 GRAND-AM Team Championship title.
Longhi will open the 2.5-hour race from the cockpit before turning the car over to Matt Plumb as the Joe Varde-led squad looks to extend its record of success at the natural terrain circuit, having scored three podium finishes in four visits to Mid-Ohio.
"The car was good, but frankly I just didn't get everything out of it that I could," said Longhi. "I'm frustrated–but just with myself. I had a tough travel day yesterday so missed the promoter test. So this was my first day in the car. It should be fine for the race, but I know I left some time out there so I'm hoping to be able to make up some ground in the race tomorrow."
The team, which staged an open-house for an enthusiastic group of Porsche Club members during the day, showed little sense of concern despite starting from deeper in the field than is the Rum Bum Racing norm. But time and time again, the team has found its way to the front, no matter what the circumstances and that will be the target again on Saturday.
"It is great to be back at the track racing again," said Plumb as the Continental Tire Challenge resumes after a month-long break in action. "I know Nick wasn't entirely happy with how qualifying went but we know we've got a great car underneath us and there are a lot of laps to run tomorrow. This team is incredible, and we've got some guys trying to chase us down in the championship so the big focus is the big picture tomorrow."
The race will go green at 10:35 AM ET–you can follow the timing at www.grand-am.com.