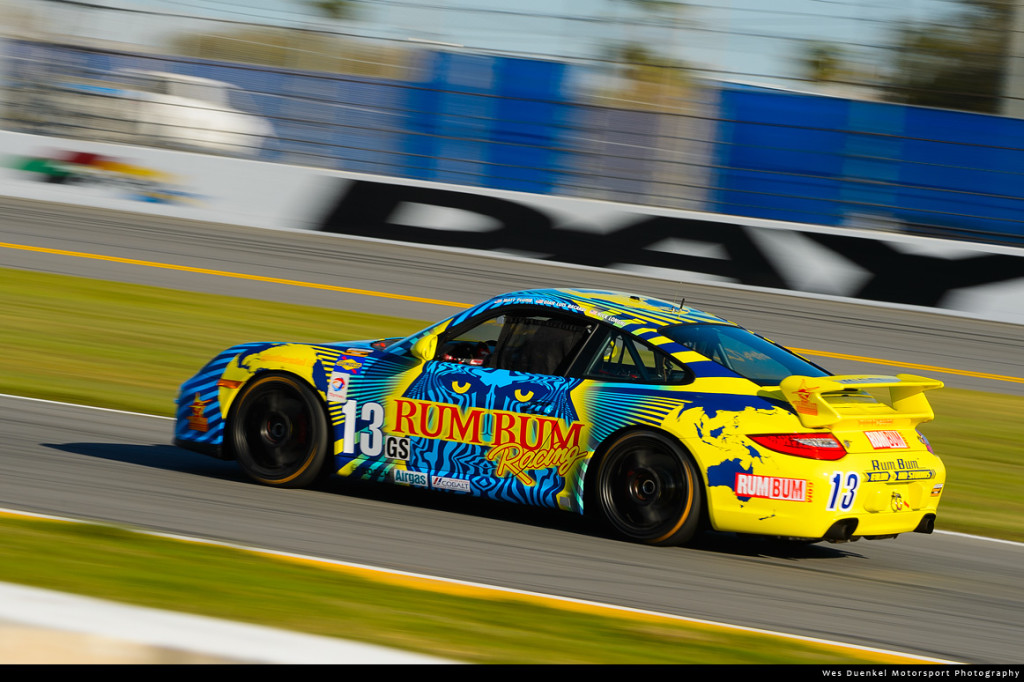 Orlando, Fla. (27 February 2013) – The GRAND-AM Continental Tire Sports Car Challenge Series (CTSCC) has traveled to many diverse tracks around the country and this weekend will make its debut at the new state-of-the-art Circuit of the Americas. Luis Bacardi's Rum Bum Racing is eager to return to race action for the highly anticipated Round 2 of the 2013 championship held at the 3.4-mile road course located just outside of Austin, Texas as the team looks to generate maximum points toward its GRAND-AM Championship defense.
The venue, which was purpose-built for the high horsepower Formula 1 machines, marks a new track and a new challenge for all of the GRAND-AM teams as each arrives with an empty notebook allowing for a fairly equal playing field heading into the race.
But with a track record that has seen the Rum Bum Racing team seamlessly rise to these types of challenges, the group is hoping to once again show strength on this new circuit.
In Rum Bum Racing's 2010 debut season in which virtually all of the race events were held at tracks new to the rookie team, the group claimed three wins and five podiums that year. The 2011 season saw the CTSCC visit two new tracks – Road America and Mazda Raceway Laguna Seca – and in typical Rum Bum fashion, the team wasted no time in getting up to speed. Rum Bum Racing not only claimed the pole at Road America but also went on to stand on the podium in third. The team scored another podium with a third place result in its first-ever visit to Laguna Seca.
And as Rum Bum Racing travels to Texas, the defending champions are ready to carry the positive podium momentum from Daytona into this weekend's race. After starting fifth in the season-opening event, a series of setbacks saw the No. 13 Porsche fall all the way to 34th position only to battle back to finish second through the combined efforts of crew chief Joe Varde's shrewd strategy, quick pit work from the Rum Bum crew, and the superb driving talents of Longhi and Plumb.
"For us, as a team we just don't get down," said Longhi, who found himself spun from leading the race in Daytona. "Things happen – we got knocked back to last place and came back twice essentially. We never give up and keep coming back. For this weekend, it's exciting for us to be going to a new circuit, especially one that is as remarkable as this. We had a very productive test there that hopefully will translate into another good weekend for the team."
Rum Bum Racing tested the No. 13 Porsche machine at the 20-turn Texas track in December with both Longhi and Plumb giving the first-time facility rave reviews.
"Circuit of the Americas is a spectacular facility – it is really like no other place I've seen," said Plumb. "The Formula 1 race here had some of the best racing I've ever seen. The track is configured so it has many passing zones and plenty of room so it should be another typical exciting Continental Tire Sports Car Challenge race. We got the season off on the right foot at Daytona, and our main focus is to just keep that momentum going as the season picks up."
The event kicks off with a promoter test day on Thursday, February 28. Official practice and qualifying will take place on Friday ahead of the 2.5-hour race on Saturday which is set to begin at 11:00 AM (ET).
Live timing and scoring can be followed at www.grand-am.com. SPEED will broadcast the event Saturday, March 9 at 4:00 PM (ET).