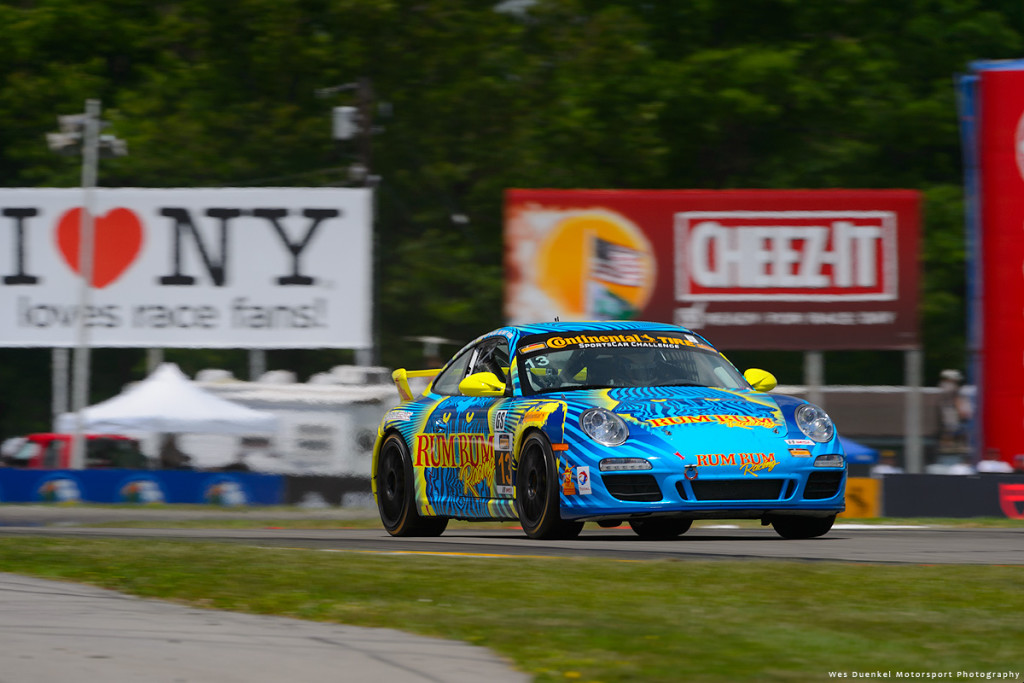 Orlando, Fla. (23 June 2015) – Watkins Glen International has long been a fan and driver favorite. And it's safe to say that with a sterling record of success at the undulating 3.4-mile New York road course, it's also a favorite of Luis Bacardi's Rum Bum Racing too.
The Florida-based team is targeting its fourth consecutive podium result at the track after having won in 2012 and placed second and third in 2013 and 2014, respectively.

Brothers Matt and Hugh Plumb are on a hot streak in 2015 and after nearly a two-month break on the IMSA Continental Tire SportsCar Challenge race calendar, the driving duo is eager for the return to Watkins Glen for the Continental Tire 150 At The Glen.
Rum Bum Racing, which is led by crew chief Joe Varde, enters Round 4 of the IMSA championship second in the standings – just nine points shy of the top spot. The team has had a strong start to the 2015 season with the No. 13 Rum Bum Racing Porsche having been qualified by Hugh Plumb among the top-five in each race so far. The team also kicked off the year with a big win at the team's home track of Daytona.
The group followed up that season-opening win with a third place result at Sebring International Raceway and then a fourth place finish in the previous round of Mazda Raceway Laguna Seca.
"For whatever reason, Watkins Glen has been good to us through the last few years so we'll just go back and do what we always do and hopefully come out of it with another big result," said Matt Plumb, who also serves as Team Manager for Rum Bum Racing. "Joe Varde always seems to have a new strategy up his sleeve, and this crew is incredibly hard working. So we're optimistic about the Glen and very ready to get back to the track and compete. It's been a long break and we're ready to get after it!"
When the Continental Tire 150 At The Glen goes green on Saturday, Hugh Plumb will open the race before handing the car over to Matt Plumb who will anchor it to the finish.
A single practice session will be held Thursday afternoon to begin the Watkins Glen event. Another practice and qualifying will take place on Friday with the 2..5-hour race set to go green on Saturday at 12:25 PM ET.
Tune into imsa.com for the LIVE broadcast of the event.
FOX Sports 1 will televise the Watkins Glen event on Sunday, July 5 at 10:00 AM ET.