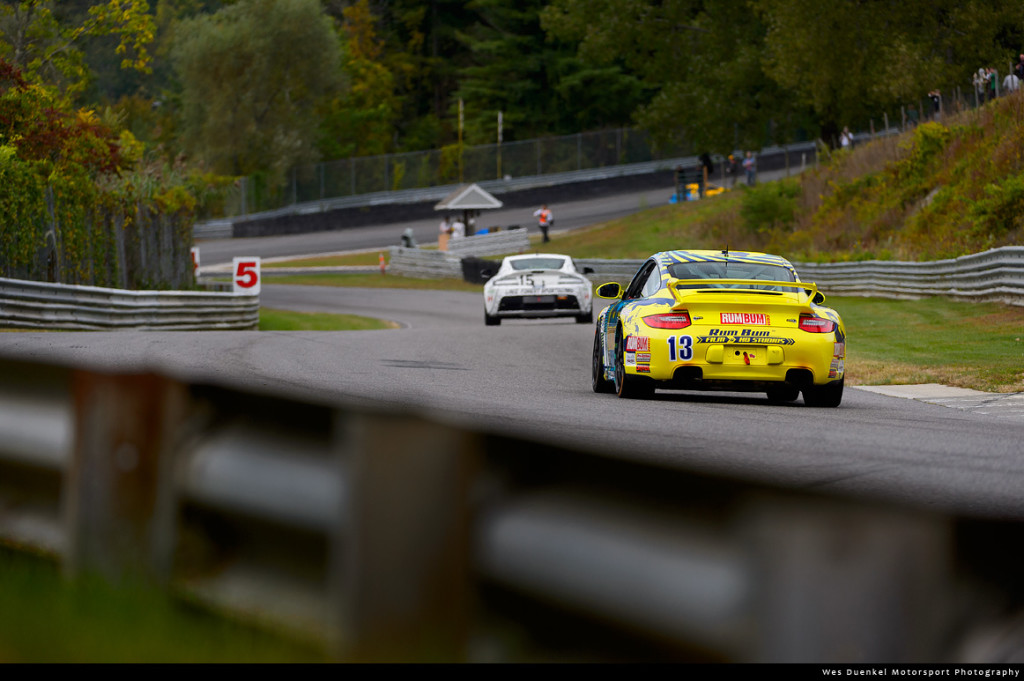 Lakeville, Connecticut (27 September 2013) – With a conservative approach in play, Rum Bum Racing will start from sixth on the grid for the GRAND-AM Continental Tire Sports Car Challenge Championship Weekend event at Lime Rock Park on Saturday.

Nick Longhi, who along with co-driver Matt Plumb, leads both the team and driver championships, will open the race from the third row after he posted a fast lap time of 57.697-seconds around the quick 1.53-mile Lime Rock Park track. With a significant gap in the points, Rum Bum Racing is poised to score a second consecutive GRAND-AM championship on Saturday.
"The car is great," said Longhi of the qualifying run. "We know what we have to do for the race and as usual (crew chief) Joe Varde and the crew have prepared an immaculate car. It's good, it's quick and it's reliable. It's a great track. We love Lime Rock. It's my and Matt's (Plumb) home track. We've won the last two races here. We just love this place. There is no place like it in North America. In terms of the feeling of this racetrack and the fans, I just love it. Well done for the crew, having the car ready to go off the trailer. I don't think we've touched it in terms of set up changes. Joe (Varde) just nailed it."
With just one 45-minute practice session held ahead of qualifying, the GS teams had limited time to work on car setups. But the Rum Bum Racing crew delivered yet another strong car with both drivers happy with the setup before the practice session was even completed. After just 18 laps of running, Rum Bum Racing was happy with the car as the team posted the fifth quickest time of the session.
Though the team has played a conservative hand entering the season-finale event, Lime Rock has traditionally been a very strong circuit for Rum Bum Racing with the squad having won the previous two events at the track.
"We're being careful in terms of saving the car mechanically for the race," continued Longhi. "We know we have to score the points because the big picture is the championship. We don't want to get in the middle of other people's races as well. There are plenty of races going for 1st, 2nd, 3rd, in the championship. Once we have done what we need to do, we'll move on to the next thing, but right now we're being conservative. The car is great and we're ready to go."
The qualifying session marked the final time the GS cars will be on track ahead of the race which is set to go green Saturday at 9:50 AM ET. Live timing and scoring is available on www.grandam.com. FOX Sports 1 will televise the race Sunday, October 6 at 5:00 PM (ET).