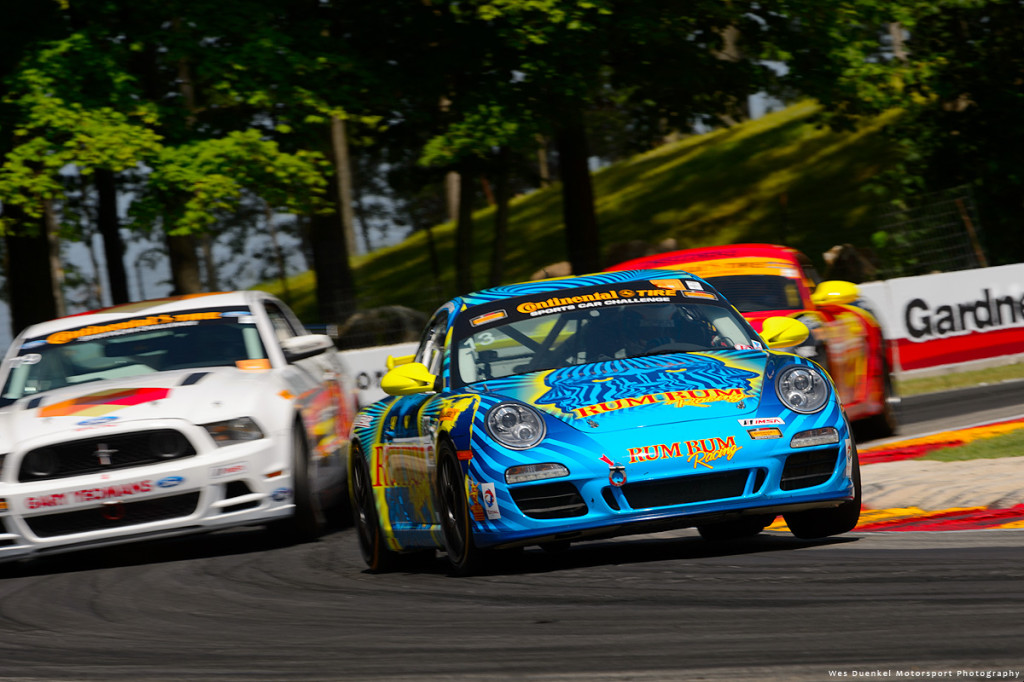 Road America Results:
2011 – Started: 1st Finished: 3rd
2012 – Started: 3rd Finished: 1st
2013 – Started: 7th Finished: 1st
2014 – Started: 8th Finished 17th (ball joint failure)
Orlando, Fla. (4 August 2015) – There is no place like home, and when Luis Bacardi's Rum Bum Racing travels to Road America each year, it feels like a homecoming for the team and its drivers Matt Plumb and Hugh Plumb. Wisconsin is the home state of Jennifer Bacardi and a large contingent of Rum Bum supporters are always on hand at the legendary Road America road course in Elkhart Lake.

There is another big reason for the team to call Road America home, and that is the performances the team has put in at the high-speed track through the years.
Over the past four races at the circuit, Rum Bum Racing has claimed three podium results, including two victories. Rum Bum was poised for its fourth consecutive Road America podium last year when a rare ball joint failure cruelly took the team out of third place with just three laps to go in the race.
Rum Bum Racing seeks redemption this year, as the 2015 IMSA Continental Tire SportsCar Challenge championship enters its final four races of the season. The Rum Bum team currently sits second in the championship standings, 24 points back from the top spot with 171 points. Following the Lime Rock round two weeks ago in which the No. 13 Rum Bum Racing Porsche was hit out of contention while running second, the Rum Bum squad is all the more hungry for another trip to the Road America podium.
"Wisconsin is a bit of a home track for us, because Jennifer Bacardi's family is there and we have a lot of great superfans there that come out year after year to support us," said Team Manager and driver Matt Plumb. "It's an added bonus when you have people that are cheering you on and it helps bring our A-Game to everything that we do. Hopefully we can have the same kind of race results we've had there in the past. The goal is to pick up as many championship points as we can in each race from here on out and there's no better team out there than the Rum Bum guys to do just that."
The Road America event gets underway with a Promoter Test day on Thursday. Official practice and qualifying is set to take place on Friday with the 2.5-hour race set to go green on Saturday at 12:20 PM Central Time (1:20 PM ET). IMSA.com will have LIVE streaming of qualifying and the race.
Fans can also watch via the IMSA app. Scoring.imsa.com will have live timing and scoring throughout the weekend.