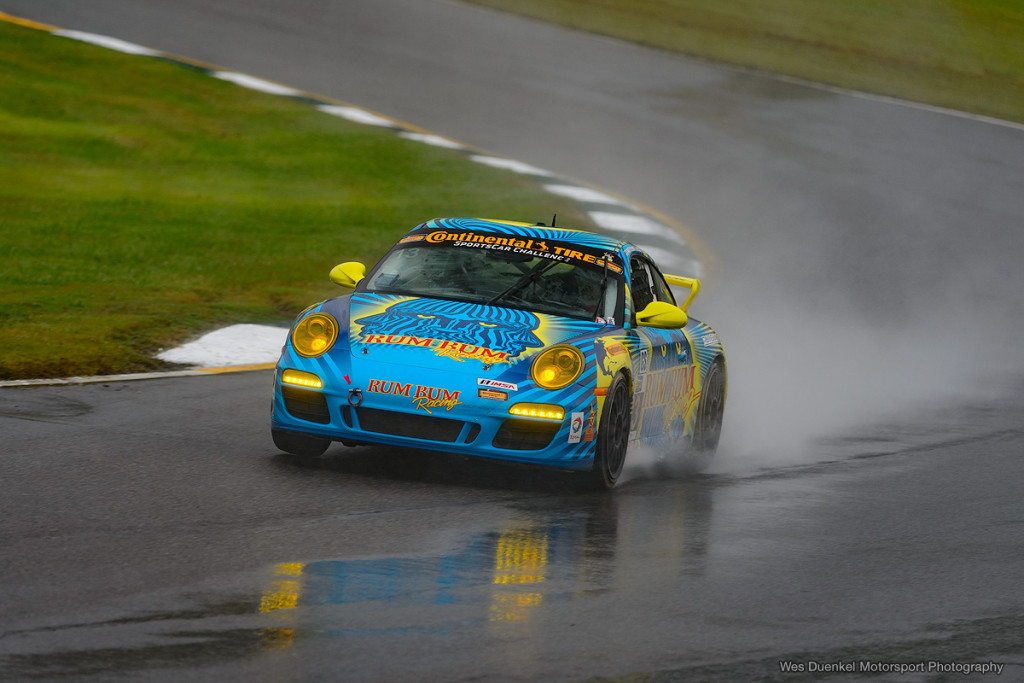 Orlando, Fla. (6 January 2016) – The annual Roar Before the 24 test days at Daytona International Speedway kicks off the 2016 IMSA championship this weekend with three days of Continental Tire SportsCar Challenge testing. Rum Bum Racing driver and Team Manager Matt Plumb will be on hand to drive the No. 13 Rum Bum Racing Porsche at the 'Roar' in preparation for the 2016 season.
Luis Bacardi's Rum Bum Racing returns to the World Center of Racing as the team prepares to defend its record of success at its home track. The Orlando-based squad has won the 2010, 2011, and 2015 editions of the Daytona event and has placed among the top-five in five of six races at the 3.56-mile circuit that utilizes the NASCAR oval as well as the infield road course.

"We'll be out at Daytona this week kicking off the cob-webs so to speak after a few months off after last season," said Plumb. "We had another great year last year and were in the championship hunt all year long. We love racing at Daytona and it will be exciting to be the first race held after the big Daytona Rising project when we come back here at the end of the month."
The 'Roar Before the 24' features six practice sessions for the IMSA Continental Tire SportsCar Challenge beginning on Friday.
The 2016 IMSA Continental Tire SportsCar Challenge season opens at Daytona International Speedway on January 29, 2016.
Follow @RumBumRacing on Twitter for updates!
Roar Before the 24 Test Schedule:
Friday, January 8
7:15 AM Drivers Meeting
9:00 AM – 10:00 AM Session 1
1:45 PM – 2:45 PM Session 2
Saturday, January 9
11:05 AM – 12:05 PM Session 3
2:55 PM – 3:55 PM Session 4
Sunday, January 10
9:00 AM – 10:00 AM Session 5
1:35 PM – 2:20 PM Session 6